I Found My US Town Founder Ancestor in Findmypast's Parish Records
The following story comes from Findmypast ambassador Midge Frazel.
Since I knew I had an ancestor from Lincolnshire, England, I searched through the marriages to find his marriage to Anna Stevenson yesterday in the Lincolnshire marriages. They were my 8th great grandparents.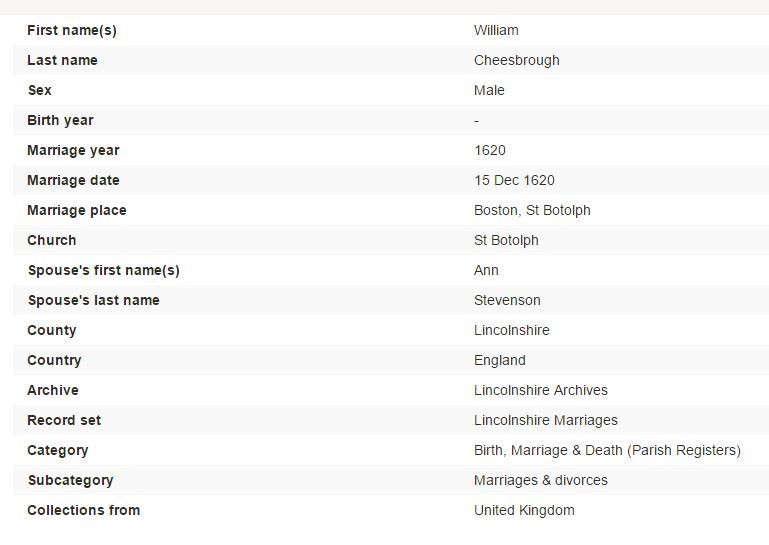 Transcript from the Lincolnshire Marriages record set
The marriage date and place are recorded in Torrey's Early Marriages (Torry, Clarence A. New England Marriages Prior to 1700. Baltimore, MD, USA: Genealogical Publishing Co., 2004.) and in the Genealogy of William Chesebrough. I am descended from two sons, Nathaniel who married Hannah Denison, daughter of Capt. George Denison and his first wife Bridget Thompson and from son, Samuel who married Abigail Ingraham.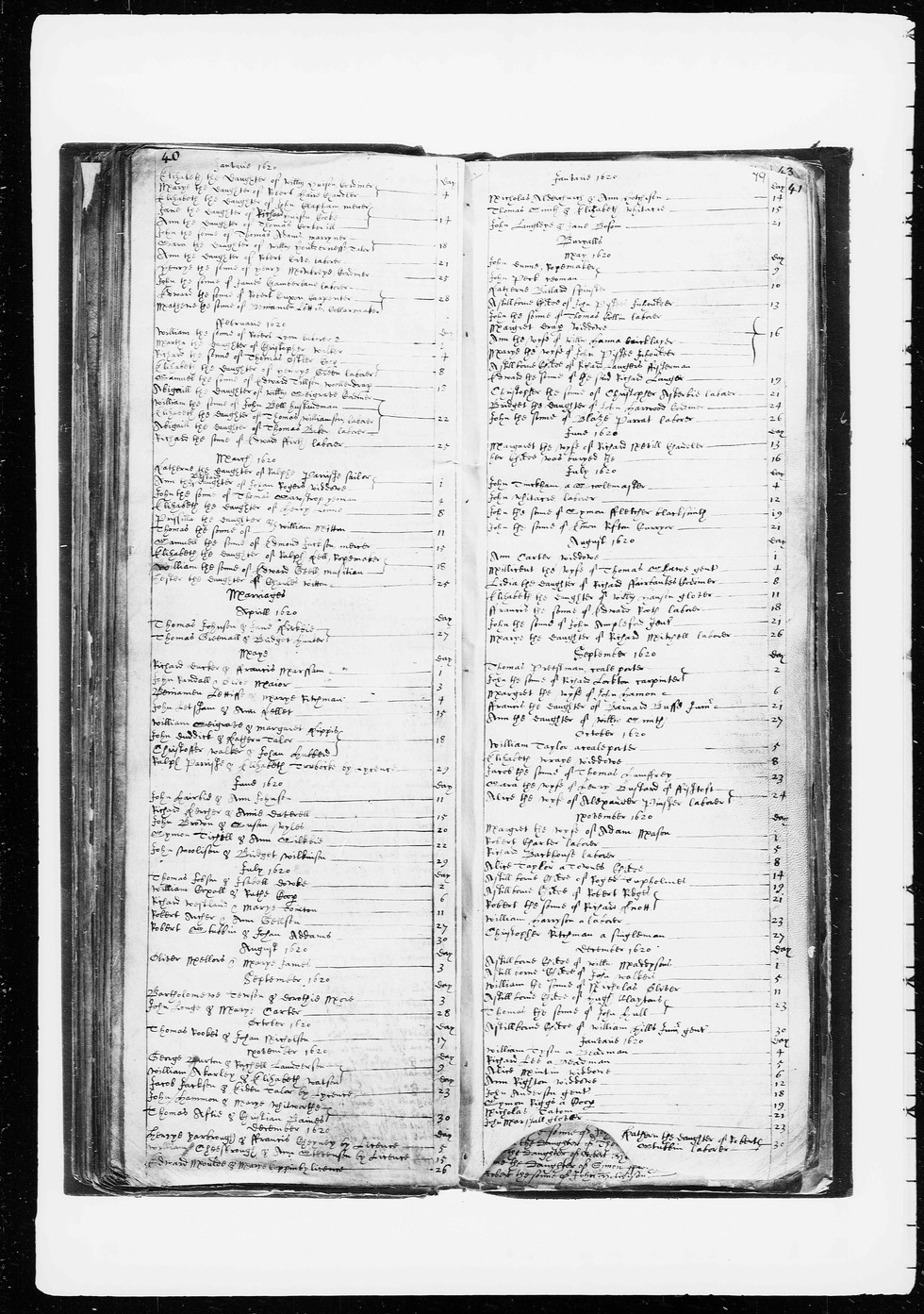 Original image from the Lincolnshire Marriages record set
William and his wife are said to be buried in the Founder's Cemetery called Wequetequock Cemetery,in Stonington, New London County, CT. There is a monument erected there for the four founders of Stonington. I am descended from all four men.
Here's the monument and grave found on Find a Grave: http://www.findagrave.com/cgi-bin/fg.cgi?page=gr&GSln=Chesebrough&GSiman=1&GSsr=41&GScid=869958&GRid=10420568&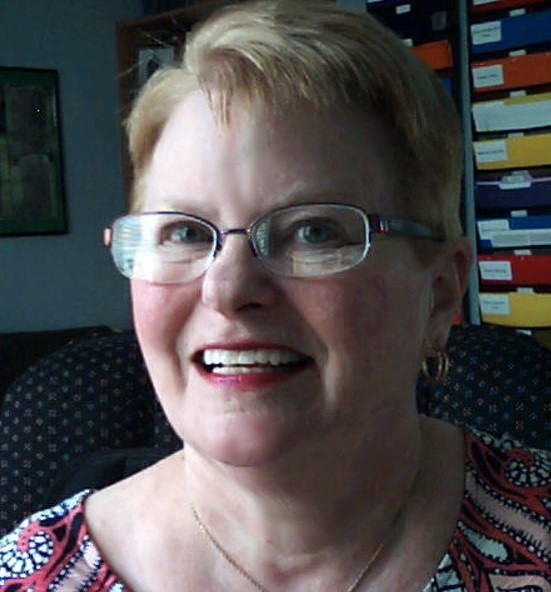 Midge Frazel, Findmypast ambassador