Use Fashion Trends to Date Old Photos - findmypast podcast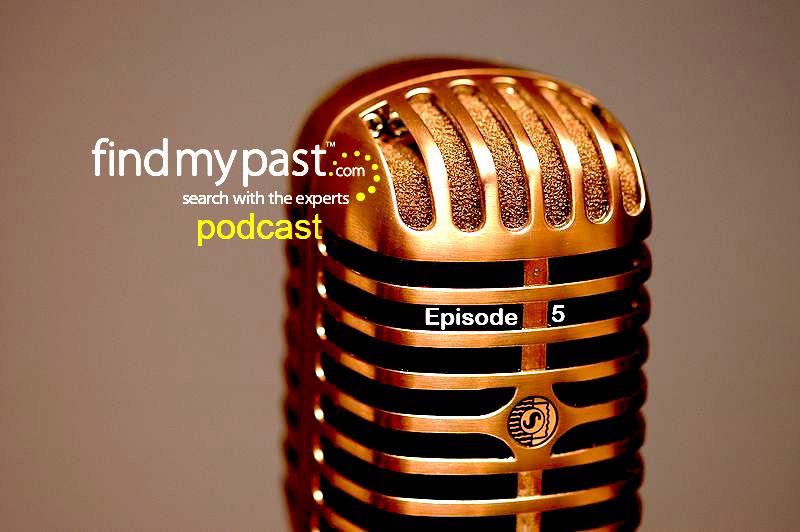 Tyler chats about fashion history with guest expert and fashion history buff, Paulette Uris (his mother). Putting the family in family history.
Fashion in the mid to late 1800's can often be hard to grasp. Because clothing was much more expensive and and old items were more often repaired, fashion trends lasted longer than today. Listen in on how to use women's fashions to narrow in on a decade of a photo. Hoop skirts and bustles galore!
Future episodes to look forward to: "Identifying men's fashions" and "Uniforms of the past; fashion and function in the military"
CONTENTS (time stamp)
00:30 - Use technology in photos in dating old photos

01:30 - Welcome Paulette Uris, guest expert, costume historian, and Tyler's mom

01:43 - Biggest clues: hair styles hats, silhouette of women

02:05 - Why it's easier to identify women's fashion than men

02:29 - Longer trends due to expensive clothes so it's difficult to rely on fashion

03:07 - Hoop circles and bustles decades fashions by the silhouette of clothing, 1860 - 1900

04:35 - Women's fashion changes in 1900, women's suffrage

05:40 - The hobble skirt, 1910's and 1920's

06:10 - Men's fashion is much harder to differentiate