Welcome to your April Newsletter
In April's newsletter, we look at some of the highlights from the millions of records we added to the site in the month gone by and give you the chance of winning a 12 month World subscription...
 
Was your ancestor a PoW in World War 1?
To mark the recent 100 year anniversary of the Gallipoli Campaign, we added some fascinating Prisoner of War records from World War 1. This collection contains over 43,000 names of PoWs from both the Allied and Central Powers. You can trace your relatives in these records by searching for name, rank, regiment and more.
The best of brand new US records
April was a busy month which saw us add over 28 million new family history resources to the site including plenty of additions from around America. United States Army Enlistments, 1798-1914 and United States Billion Graves Index were among the highlights. Combined, they've added over 10 million additional records to the site for tracing your ancestors around the nation.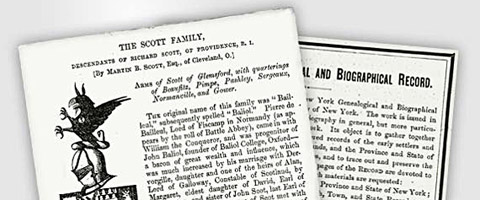 The latest PERSI update
We've recently supplemented the PERiodical Source Index on Findmypast with over 16,500 new images. Several publication titles have had images added including New England Family History, North Carolina Historical and Genealogical Register and Chicago Historical Society Bulletin. Adding images to the indexes allows you go beyond the names and dates and discover your ancestors' stories.
Win a World Subscription
Be in with a chance of winning a 12 month World subscription by entering our competition. Simply email your answer to this question to competition@findmypast.com
Allen B Sinclair enlisted in the United States army in 1867. What year was he born?