Welcome to your May newsletter
Read your May newsletter for an insight into our latest record collections and the chance of winning a 12 month World subscription worth $199.50!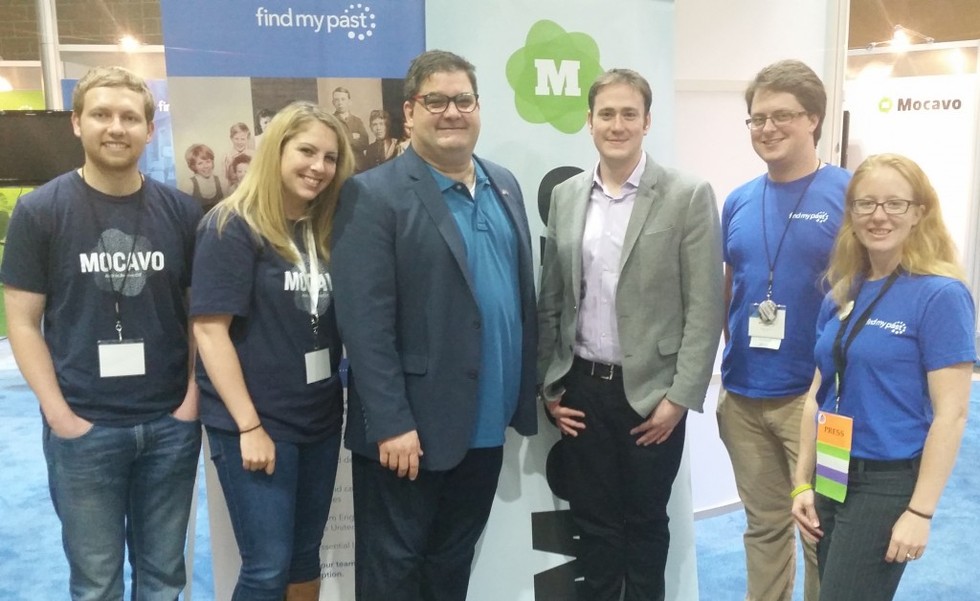 Family history fun in Missouri
The Findmypast and Mocavo teams descended on St. Charles, Missouri this month for the National Genealogical Society Conference 2015. We had an incredible time celebrating our genealogy community, new partnerships and new records. Our team spent time demonstrating the Findmypast Family Tree, the Mocavo census reader, our millions of Irish family history records, and even more about PERSI.
Off The Record - for all the collections you may have missed
With thousands of new records being added to Findmypast every week, it's easy to forget all the hidden gems available on the site. Off The Record is our new regular blog which will highlight the records you may have overlooked or missed out on. With a dedicated theme in each instalment, our latest edition looks at some of our amazing local record collections...

New and exclusive: Dublin workhouse records 1841-1919
Available online for the first time, you can now explore over 2.5 million Dublin workhouse registers and poor law union board of guardians minute books. These fascinatingly detailed records span the time of The Great Famine right into the early twentieth century and detail some of the poorest dwellers of the Irish capital. Will you discover your destitute Dublin ancestors?
Win a World Subscription
Be in with a chance of winning a 12 month World subscription by entering our competition. Simply email your answer to this question to competition@findmypast.com
Records from which US state feature in our latest Off The Record?