Where you can find our experts at RootsTech 2017
For North American genealogists, it's the most wonderful time of the year; RootsTech is back! We're at the Salt Palace Convention Center, Salt Lake City, Utah to enjoy four days of family history fun, including celebrity keynote speakers, hundreds of sessions/classes and heaps of opportunities to meet genealogists from around the world.
As a Platinum sponsor of RootsTech, Findmypast will be front and center in the main expo hall from Thursday through Saturday at booth 702. We have team members and helpers ready and waiting to talk all things genealogy and to work on your family history with you using Findmypast, so stop by and say hey!
In addition, the resident experts at Findmypast will be giving booth demos throughout the day. We'll have schedules available on the booth, so do make sure to grab one. They'll cover things like UK parish records, historic newspapers, PERSI, US Marriages and one or two exciting new announcements.
Our experts will also be giving larger presentations away from the expo hall. Here's when and where you can catch them, and what they'll be talking about:
Wednesday
4.30 - The Digital Revolution in Irish Genealogy with Brian Donovan
Once upon a time Irish genealogy was considered impossible, but all that has changed. True, its still difficult, but thanks to the work of archives and libraries in Ireland, and findmypast.com, there are now over 140 million records online. They include traditional sources like civil records of birth, death and marriage, census records and church registers. But they also include census substitutes like the land valuation records and tax records. Moreover entirely new classes of records have been trail-blazed in Ireland, like magistrate court registers, rebel and military records, and much more. These sources can be difficult to use. So this lecture will describe and explain so users can get the most of what is available. But it is also time now to take stock. Where do we need to go to finally make Irish genealogy achievable for all. Brian will give a sneak peak of what's planned by findmypast.com, and also address the remaining challenges to access our historic records.
Room: 151 Session number: RT060
Thursday
1.30pm - Using British Newspapers to Further Your Research with Myko Clelland
British newspapers have been documenting the lives of our ancestors from the 1500s to the present day, giving wonderful information that can tell us how our ancestors lived but they are currently being digitised at a rate of thousands of pages a day by Findmypast. Learn about the strange, moving and exciting stories reported in the news, how they covered our ancestors, the digitisation of the largest collection of British local newspapers in the world and how to search these millions of pages to find details of our ancestors. British based family historian Myko Clelland will explore the history of local and national newspapers from the 1500s to the mid 20th century, giving you the context and history behind their creation while helping you to take what you already know about your family tree, using that information to find records in newspapers and get what you need with ease.
Room: Ballroom B Session: RT0363
*
3pm - Digging for Details: Getting the Full Story with Jen Baldwin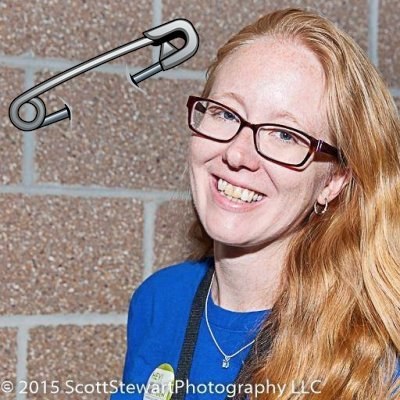 Creating your family story is more than just locating the records; it's learning to evaluate each record for every single clue. From the standard death certificate to PERSI, learn to capture every detail and take advantage of them in your research to further the story of your ancestors.
Room: 255A Session number: RT1657
Friday
10:40am - The Power of Societies in Today's Genealogy with Jen Baldwin
Societies have long been a vital component in the world of genealogy, helping to preserve family histories for future generations and driving progress from a grass roots to a national and international level. Find out more about the role societies have to play in modern genealogy, and the work the Findmypast is doing in partnership with societies.
Demo Theater
*
12:20 - Parish Registers of England and Wales with Myko Clelland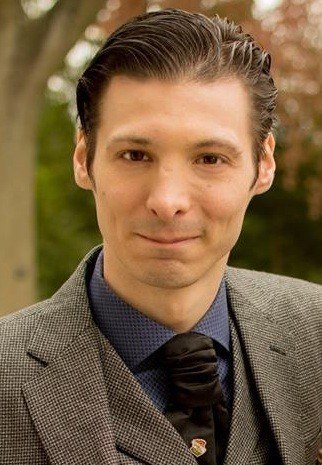 Parish registers are essential to anyone with British ancestry who wishes to take their research back prior to civil registration in the 1830s. Join Myko and discover more about Findmypast's UK unrivaled collection of UK parish records, reaching back as far as 1538.
Demo Theater
*
3pm - Getting Started with Findmypast with Myko Clelland
Get to grips with Findmypast, the leading source for British and Irish records online, home to billions of records from archives, libraries and family history societies including many that you won't find anywhere else online. When combined with powerful unique search tools you can very quickly add new and undiscovered depth to your family history experience, getting back further, faster than ever before. Starting with the basics, join Findmypast's British based resident genealogist Myko Clelland who will be your guide as you learn how to get the most out of the website. Explore the different ways to search on the site, discover exclusive records and apply your newfound skills to common family history problems to get new solutions: with real examples that ensure you leave with all the tips and tricks to be an expert in no time!
Room: 155 - Getting Started Session number: GS8734
*
4.30 - Cross the Atlantic with Religious Records with Jen Baldwin
Religious records are a vital category in genealogy, and can lead to many exciting discoveries. The collections available on Findmypast span the British Isles and provide a unique look at early American settlement. By exploring these materials, you are accessing vital records, religious history, migration patterns, opportunities for in-depth research and much more. From the largest municipal congregations to the smallest village parish, attendees will benefit from the various denominations discussed and learn to apply these records to their personal family history.
Room: Ballroom J - Session number: RT4765 - WILL BE STREAMED LIVE
*
4.30 - Finding Ancestors in British Crime and Court Records with Myko Clelland
Almost all of us have a black sheep in the family, but when we find one - what happens next? Perhaps you haven't found one yet, but want to know what happens when you do? What of those who were involved in keeping the peace and enforcing the law? There are many records that can tell the story of their lives and exploits, some of which even may contain the only photographs that exist of these individuals! Join Findmypast's own lovable rogue and British family historian Myko Clelland to learn what life was like for anyone convicted of a crime, the legal process and punishments involved and most importantly the records that are left behind that we can use to learn more about our ancestors from the 1700s to the mid 1900s and how to interpret them. Expect to see court records, records of appeal, prison and transportation registers, admissions, mugshots and records of habitual criminals, newspaper reports and more, learning how to find missing ancestors in them all as we go!
Room: 150 - Session number: RT9726
Saturday
11am - Finding my Irish Story: Going Beyond the Free Stuff with Brian Donovan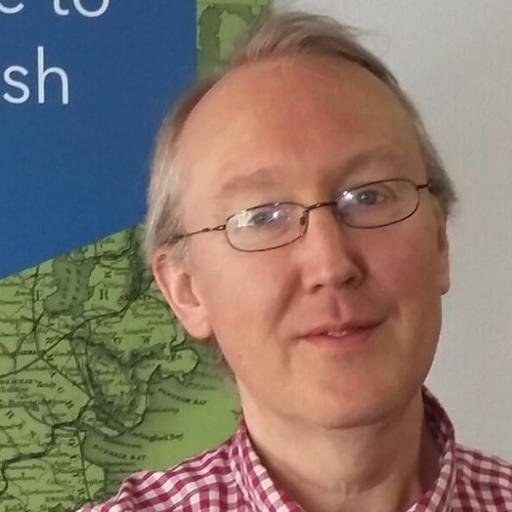 There are millions of free Irish genealogical records online including census, BMDs, church registers and more. Faced with such a lot of free information you might think that's enough. But not if you want to build the story of your ancestors lives. To do that you have to look at the largest collection of Irish records online at Findmypast. This includes over 120 million unique records, more than half of which are not available anywhere else. Find out why your ancestors left Ireland, what happened to motivate their migration. Did they have to avail of poverty relief? Did they have a tyrant landlord? Were they victims of religious persecution? Or were they just looking for freedom and opportunity? Only by looking at the wonderful array of surviving records can you answers these any many other questions. Find out how at Findmypast.
Room: 251D Session number: RT6487
*
3pm - Beyond the British Census with Myko Clelland
Most researchers of British genealogy will be more than familiar with using census records that span 1841-1911, but what of those that begin much earlier in history? what happens when we can't find our ancestors in the census at all? Join Findmypast's British family historian Myko Clelland as we explore how we can go beyond core census records to go further back in time or replace missing records that keep telling our family story. Learn about the many other census surrogates created by our ancestors that detail how people lived and how to use them to fill gaps in your research by getting to grips with muster rolls, protestation returns, tax records, rate books, electoral & identity registers, trade directories and more - enabling you to keep searching and supplementing or adding to what you already have all the way back to the 1600s!
Room: 255E Session number RT9723