Winners of the 2016 Family History Month Giveaway
October was Family History Month in the United States and to celebrate we shared helpful tips, guides, and how to's for tracing your ancestors and for building your family tree. October and Family History Month was to celebrate the reasons why you do family history and what this journey means to you. So, we asked what does family history mean to you?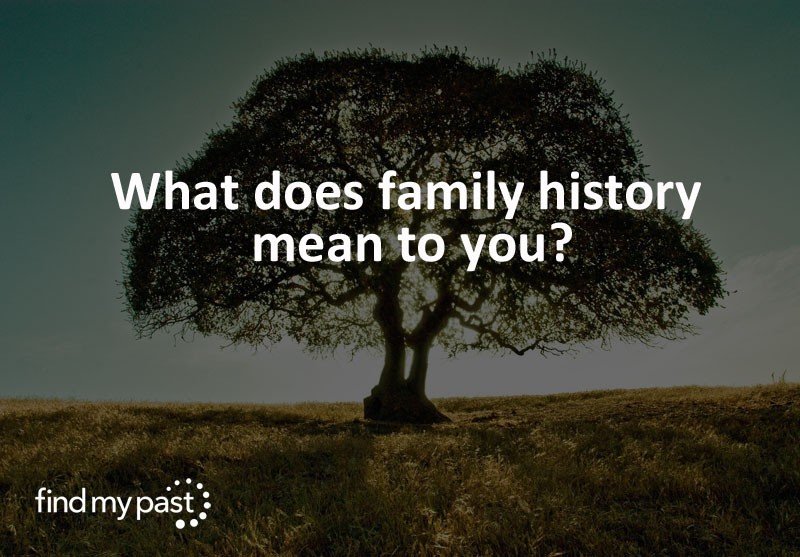 There was an overwhelming number of responses and a large number of reasons as to why you do family history. Reading through each of your responses was an amazing experience for us here at Findmypast and we're honored that you've decided to share your personal reasons and stories for what family history means to you.
Without further adieu, here were our top picks from the thousands of entries we received this year.
1st place winner of the Family Tree DNA Kit and 12-month Premium World Subscription
"I love family history because it connects us all. First to your own family then the world. I believe if people realized how closely related we all are they would be kinder to each other."
Winners of a 12-month Premium World Subscription
"I once heard "the deeper the roots, the stronger the tree", and I never forgot it. Now I know who I am and where I came from. I want to honor those that came before me, and I don't want them to be forgotten. They deserve not to be, and not be forgotten myself."
"Family history brings into perspective why I am who I am. There are a thousand people out there who met, married, had children, and it has all led to me. I would like to know who those people are, and how they lived."
"It is like a puzzle, each piece you piece together fulfills and completes me as a whole. Rather fascinating how big the puzzles of my family grows. They are a part of me through my DNA and that to me is the greatest gift ever. Because the puzzle pieces are endless."
We would just like to say thank you to those of you who decided to participate in this year's Family History Month competition. It was a huge success! Although we could only choose 4 winners this month, we received many powerful and wonderful submissions and want to say thank you to each one of you who took the time to share your story with us.
Tell us what family history means to you in the comments below.