Worst blizzard in D.C. history: The deadly Knickerbocker storm of 1922
If your ancestors lived in the Mid-Atlantic region in 1922, there is no doubt they remember the infamous Knickerbocker Blizzard of 1922. Heavy snow rained down from North Carolina to Pennsylvania, and our nation's capital got hit the hardest in its history.

An enormous area was covered by 20 inches of snow - 22,400 square miles. Richmond, Virginia recorded 19 inches and Baltimore, Maryland was also paralyzed, but Washington D.C. was hit the hardest - snowfall hit 28 inches in the city, and some areas north saw accumulations of 36 (a full three feet!).
Sign up for free - no credit card required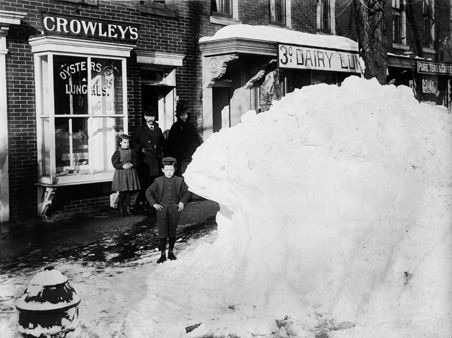 That makes this storm the largest in the history of Washington D.C. - at least since record keeping began in 1885. Interestingly, both Thomas Jefferson and George Washington were weather enthusiasts, both known to have kept weather diaries consistently throughout the 1770's.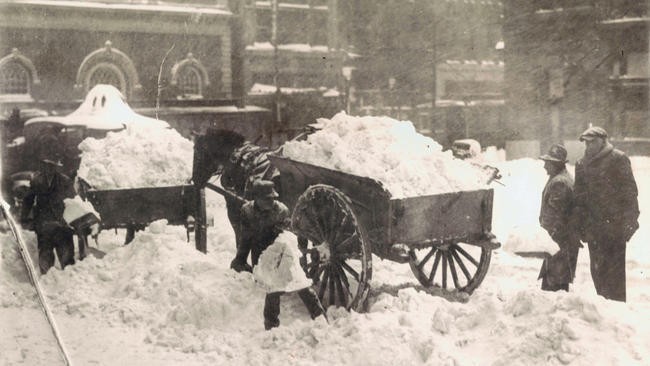 Both noted a substantial storm in 1772, and if their measurements were correct, the 3 feet recorded in the Washington area that day would win out over the Knickerbocker Blizzard of 1922. But since the record books were officially closed, sorry Presidents! Your storm doesn't count.

The Knickerbocker disaster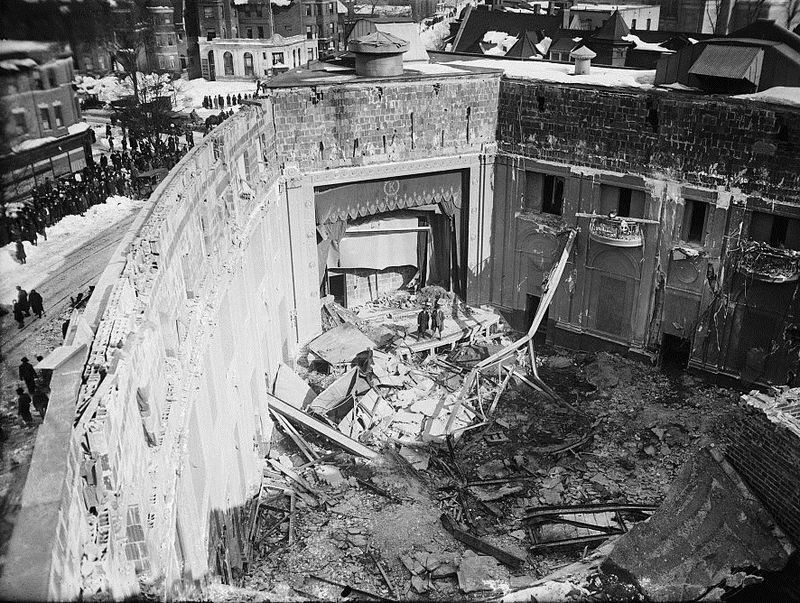 The Knickerbocker Theater was the largest and newest movie theater in Washington, having opened five years earlier.
Unfortunately, the roof design had a serious flaw that became exposed in this storm - a totally flat roof. The weight of the snow caused the roof to split in half during intermission at a packed show, bringing down balcony seating and burying many patrons.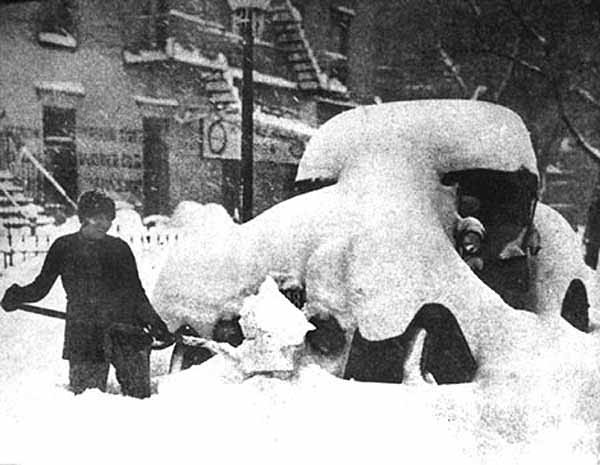 A rescue team of 600 worked tirelessly, aided by warm drinks and food from local residents, but the damage was significant despite their best efforts.

98 people were killed and 133 were injured - one of the worst single-event losses of life in Washington D.C. history.
Who was to blame?
Contemporary newspapers compared the disaster to a scene from World War I. The tragedy was investigated and found that the structure of the building was indeed to blame.
The investigation concluded not that the flat roof itself wasn't necessarily to blame, but the way it was supported - an arch of girders held of the roof rather than support pillars.

In most time periods, this wouldn't have resulted in such a terrible accident, but the unlucky and historic weather conditions exposed a major weakness in the design.
The building owner and architect faced a torrent of negligence lawsuits in the following years, but courts had difficulty determining who was actually liable. In the end, both the architect and owner committed suicide due to the guilt and fallout from the incident.
Sign up for free - no credit card required

It's unfortunate that such a historic and otherwise magical snowfall had such a tragic twist. As you enjoy the snow (and hopefully some free genealogy) this weekend, stay safe above all else!